Each December, Wreaths Across America honors and pays tribute to local veterans and service members by carrying out the wreath- laying ceremonies, placing a holiday wreath on each grave.
As of right now, Jacksonville Wreaths Across America is 6,000 wreaths short, with just 9 weeks to go before the cutoff deadline, November 30th. If the 6,000 number isn't reached, it means many graves at Jacksonville National Cemetery will not be honored with a wreath this holiday season.
What Kellina Featheringill, the Jacksonville Wreaths Across American coordinator, says about the event really hit me... "The saying is that 'No one truly dies until you never say their name again.' That is such an important part of our mission," Featheringill said. "Each year, we place the wreath, we say their name, and they're not forgotten."
If you are interested in helping, you can donate or sponsor a wreath at the Jacksonville Wreath Across America website, HERE.
The cutoff deadline is November 30th and this year's Wreaths Across America event at Jacksonville National Cemetery will take place Saturday, December 18th.
You can also text a $15 donation that will be charged directly to your phone bill. It will work for any cell provider. Text the word "WREATH33″ to 20222.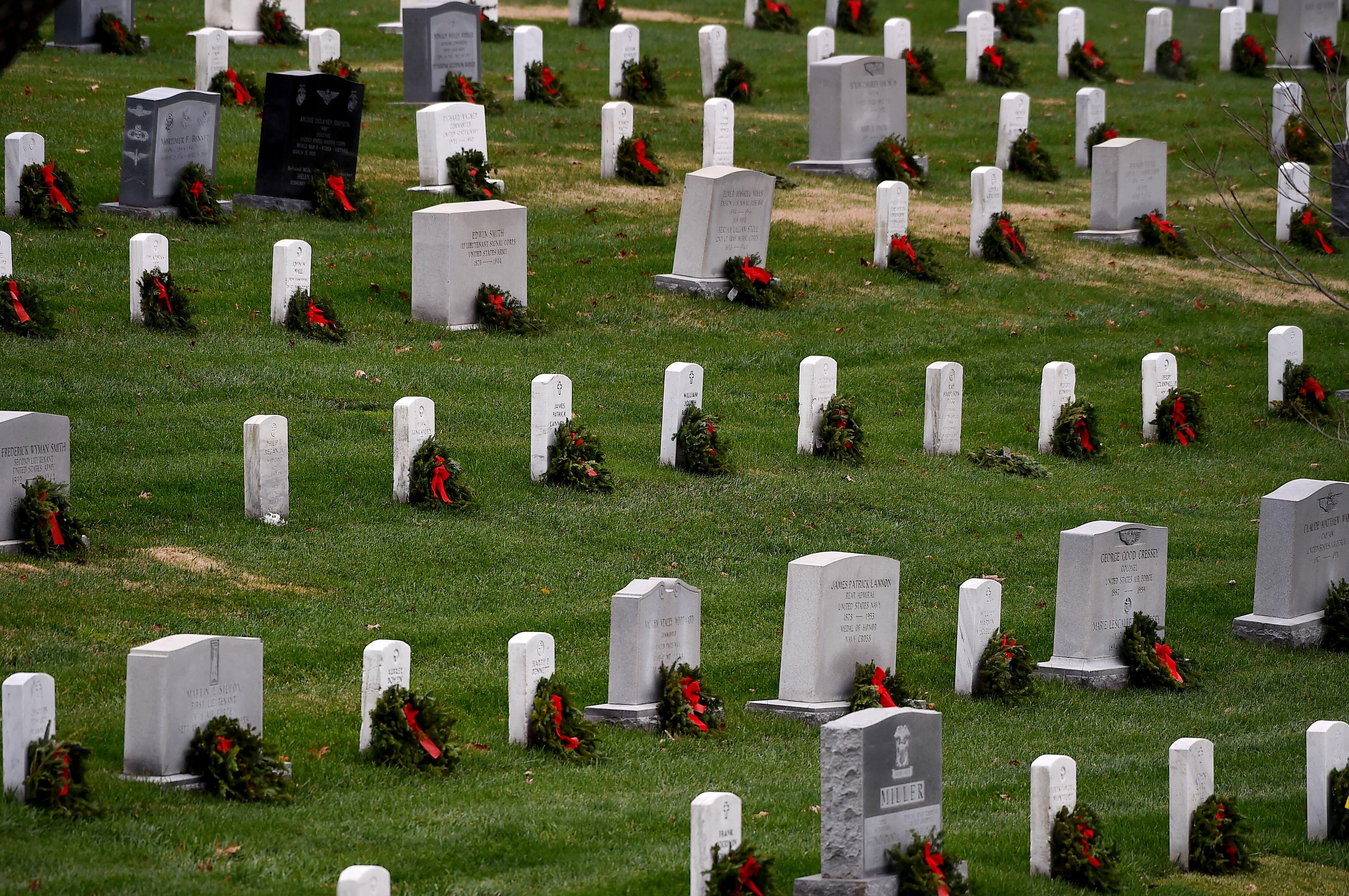 Photo by OLIVIER DOULIERY/AFP via Getty Images
Header photo by MOLLY RILEY/AFP via Getty Images